The "Connect A Veteran" program is intended to provide Broadband Services, and its resources, to those who have served our country. We want to provide a low cost option for Veterans who are eligible to take advantage of Tele-Health programs and other Online resources available.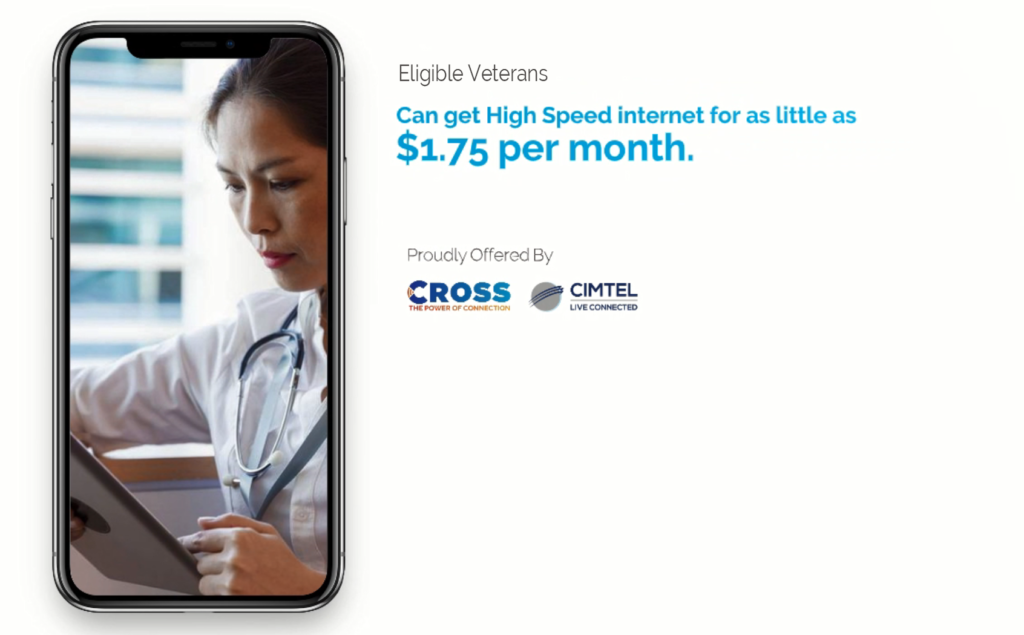 The Connect A Veteran program was developed to support Veterans who have a Medical ID card by allowing you to participate in TeleHealth programs by providing connectivity to your home. We understand that during these times doctor's visits can be difficult. By having broadband services at your home you will be able to reduce your travel time and associated exposure risk by having doctors appointments virtually, further protecting yourself and others.
We are honored to offer this program to new and existing customers.